Family Ministry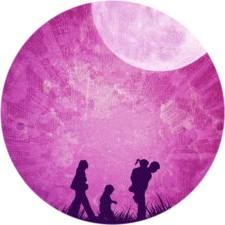 Parents are the primary role model for their children. We want to encourage parents to lead their families in the Christian walk along with the day-to-day parenting.
In Deuteronomy 11: 18-20 says
"Fix these words of mine in your hearts and minds; tie them as symbols on your hands and bind them on your foreheads. Teach them to your children, talking about them when you sit at home and when you walk along the road, when you lie down and when you get up. Write them on the doorframes of your houses and on your gates."
So What Can You Start Doing At Home?
Pray daily with your children

Memorize one verse together as a family each week

Be with your children daily- talking, listening, applying Bible truths to your lives & theirs

Read Scripture together. It doesn't have to be much, but it has to be clear that God's Word is an important resource and part of daily life
Here are ways LSUMC Kidz Leaders partner with families in making Jesus #1 at home:
Our church staff is family friendly

We have a Family Prayer Room for families to pray together, (inside the Kidz Area)